Architect's Work Exhibition Kamakura 2023 is currently being held.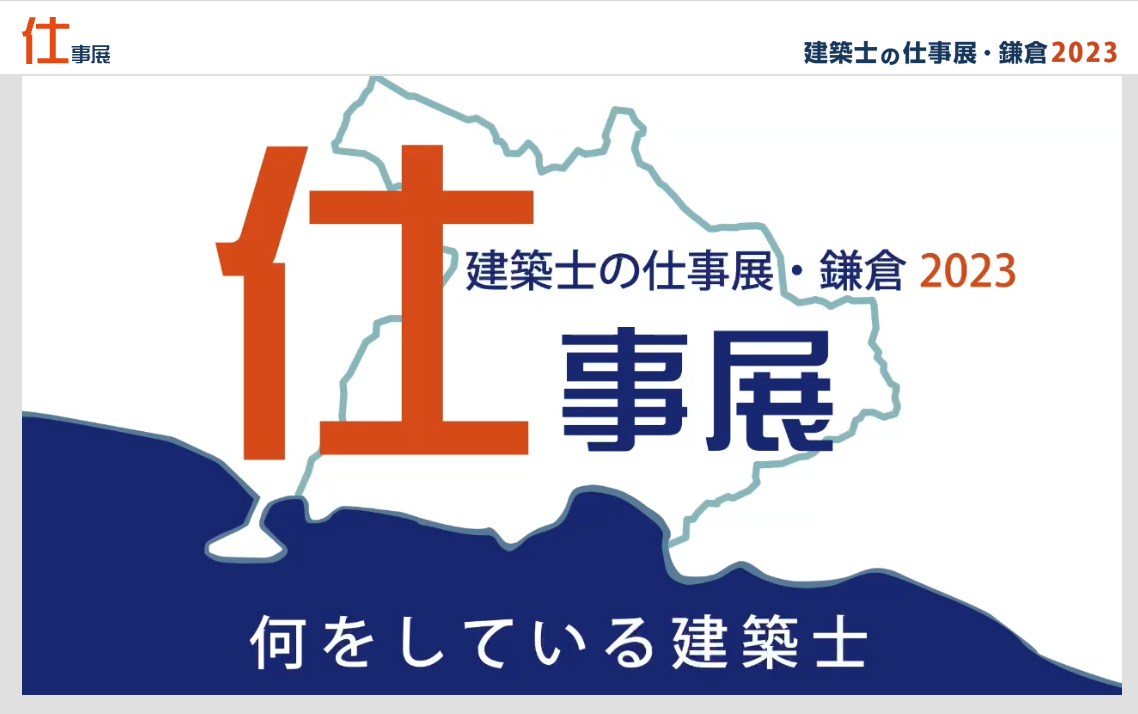 We are participating in the "Architect Work Exhibition Kamakura 2023" currently being held on the website, sponsored by the Kanagawa Prefecture Architect Office Association Kamakura Branch.
This exhibition introduces the kind of work that "architects" and "architectural offices" do on a daily basis, which is difficult to understand in daily life.
I would be happy if you could use it as a reference. Click here for the introduction page of FUDO First Class Architect Office → https://kamasigo.org/detail_fudo.html